Published: Friday, May 10, 2019 03:58 PM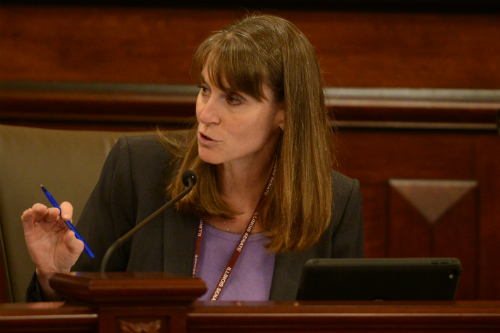 SPRINGFIELD – A bill sponsored by State Senator Laura Fine (D-Glenview) will provide support for people who are facing homelessness.
"Many individuals and families may be one paycheck away from homelessness, and we want to do as much as we can to prevent this traumatic experience," Fine said. "This bill gives families who are struggling a little bit of breathing room."
House Bill 3331 gives homeless organizations the flexibility to use the funding they already receive to better address issues. It adds the payment of rent or mortgage as a type of assistance available through the Homelessness Prevention Services Program. This will allow these organizations to help families stay in their homes so they do not find themselves in a stressful, traumatic situation.
The bill passed the Senate Human Services Committee, and will be up for consideration by the full Senate.
Category: Press Releases