Published: Wednesday, May 22, 2019 09:32 AM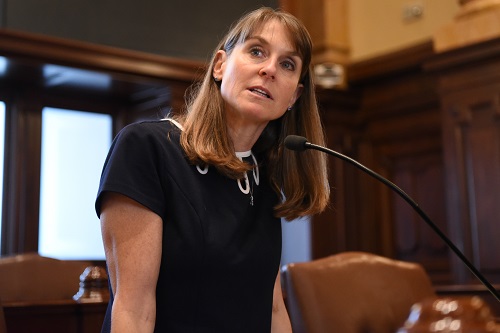 SPRINGFIELD – Graduate and research assistants would have the same labor rights as other educational employees under a measure State Senator Laura Fine (D – Glenview) passed through the Senate.
"Everyone should be treated with respect in the workplace," Fine said. "These graduate and research assistants should have the same opportunities as their educational colleagues."
House Bill 253 removes graduate assistants whose primary duties are research or pre-professional from the "student" classification so that they can be defined as employees. Under current law, those classified as students are excluded from certain labor protections. This would entitle them to collective bargaining rights, putting them in the same position as other educational employees throughout the state.
"The right to collectively bargain for better wages and working conditions is a fundamental right of all workers," Fine said. "I'm happy to have passed this legislation ensuring that all graduate and research assistants can maintain the dignity they deserve."
The bill passed through the House of Representatives in March. Having now passed the Senate, it will be sent for approval by the governor.
Category: Press Releases