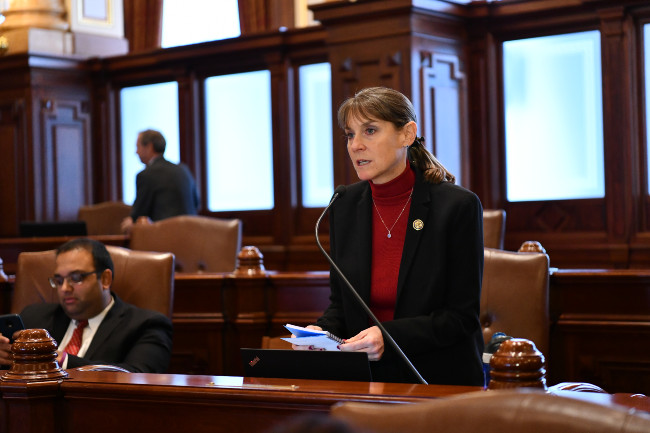 SPRINGFIELD – Illinoisans would have faster and easier access to mental health services under a new bill sponsored by State Senator Laura Fine (D-Glenview).
The measure requires that insurers provide timely access to mental health treatment at a facility within a reasonable distance from the patient. The requirements would apply to services for mental, emotional, nervous and substance use disorders and conditions.
"If you had a broken arm, your insurer wouldn't make you wait weeks or drive for hours to see a doctor," said Fine. "Why should mental health be treated any differently?"
The bill would place limits on how long a person must wait to see a mental health provider, as well as the distance a person must travel for treatment.
In Cook, DuPage, Kane, Lake, McHenry and Will Counties, those seeking outpatient mental health treatment would not have to travel longer than 30 minutes or 30 miles to their provider. In other counties, the limit increases to 60 minutes or 60 miles.
In all parts of the state, no one would have to wait more than 10 business days between requesting an appointment and being seen.
"I introduced this legislation to improve access to treatment for mental health," said Fine. "The exact time and distance limits in the bill are still under negotiation, but I'm excited to work with my fellow lawmakers to make services more easily available."
Senate Bill 2740 passed the Senate Insurance Committee and now heads to the full Senate.