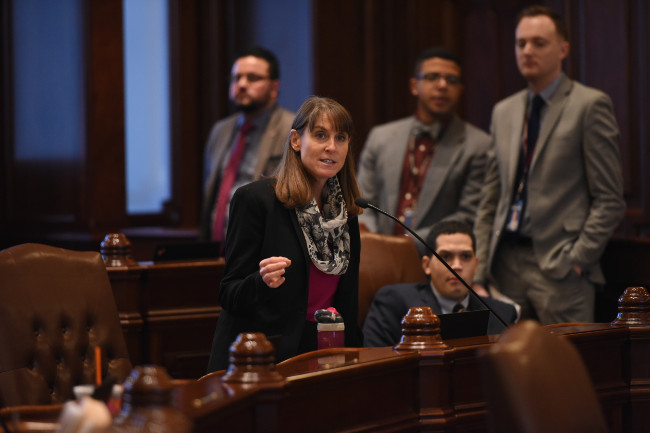 GLENVIEW – In response to a surge in scams and price gouging since the onset of the COVID-19 outbreak, State Senator Laura Fine (D-Glenview) is urging residents to file any complaints with the Office of the Attorney General to report unfair practices connected to the pandemic.
Gov. JB Pritzker issued an executive order March 16 to prohibit price gouging and give Attorney General Kwame Raoul enforcement authority. The Office of the Attorney General is directing businesses to maintain fair pricing, particularly on items public health agencies are recommending people use to prevent the spread of coronavirus.
"People should be focusing on keeping themselves and their families healthy—they shouldn't have to worry about scams," Fine said. "I'm glad that the attorney general has stepped up to combat price gouging and protect consumers."
The Office of the Attorney General is also monitoring products on websites including Amazon, eBay and Facebook, and contacting companies regarding ads or offers that may be problematic.
"If you have information about scams or price gouging, please file a complaint with the attorney general immediately," Fine said.
To find out how to identify and report price gouging and scams, please visit illinoisattorneygeneral.gov.