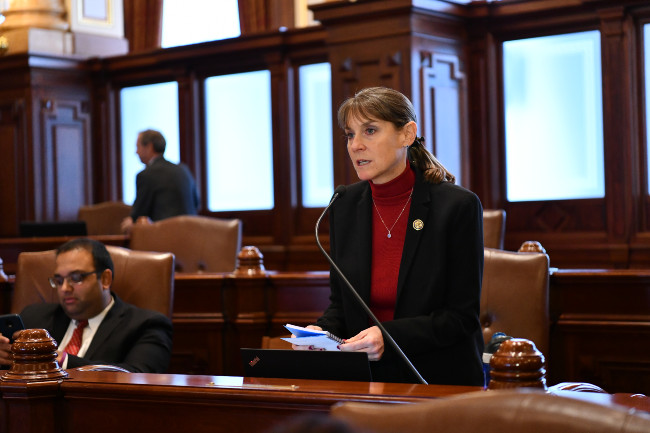 GLENVIEW – To secure adequate federal funding for local roads, schools, hospitals and more, State Senator Laura Fine (D-Glenview) urged North Shore residents to fill out the 2020 Census.
"Now more than ever, many of us are relying on local resources—from health departments to food banks—to keep us safe, healthy and informed," said Fine. "Responding to the census is the best way to make sure our community continues to receive the support it needs from the federal government."
Response rates for the 2020 Census are below target levels. In 2010, 80.3% of Glenview residents responded to the census, but only 73.6% of residents have responded so far in 2020.
Fine also pointed out that when more individuals respond to the census on their own, fewer census workers must visit households in-person. During the COVID-19 pandemic, that means less risk to the health of census workers and their families.
The fastest way to respond to the census is by filling it out online at www.my2020census.gov. However, individuals can also respond over the phone or by filling out the form they receive in the mail.
"If you've already completed the census, call a family member or neighbor to make sure they've been counted, too," said Fine. "Now is the time to come together to ensure our community is accurately represented."
Individuals can find additional information about the census at www.2020census.gov. To see local responses rates across Illinois and the entire nation, visit www.censushardtocountmaps2020.us.