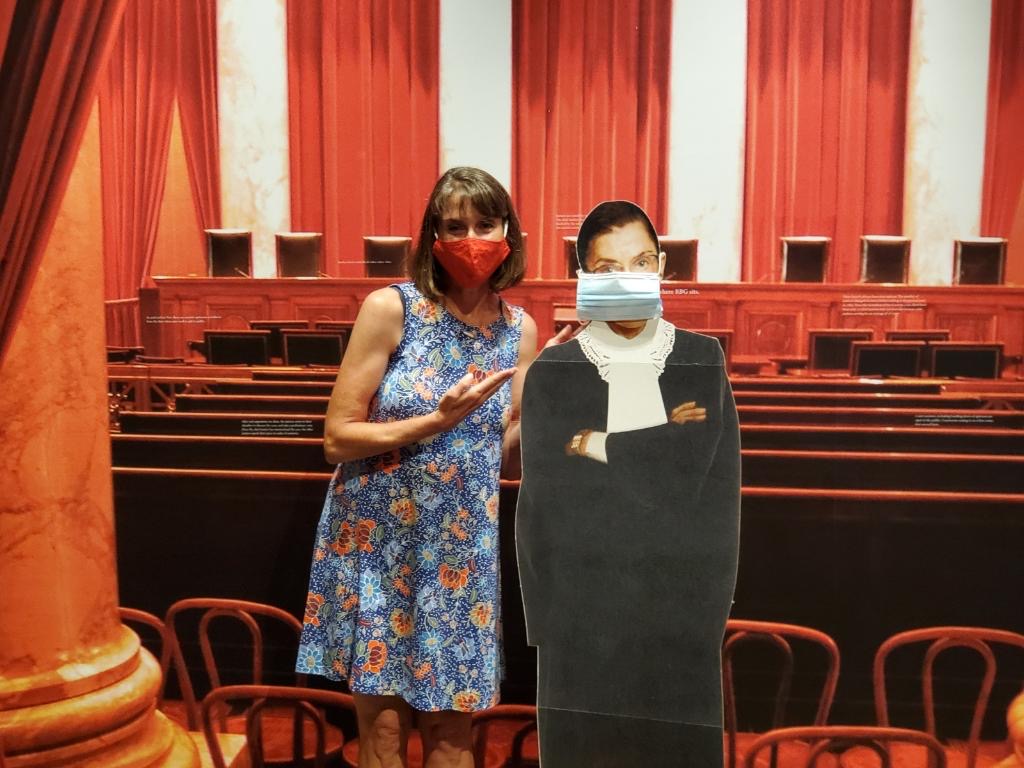 SKOKIE – To celebrate the reopening of the Illinois Holocaust Museum & Education Center, State Senator Laura Fine (D-Glenview) paid a visit to the museum alongside a few of her colleagues in the Illinois General Assembly.
"The values of the Illinois Holocaust Museum—standing against hatred, prejudice and indifference, and moving toward a better future—are especially relevant during this time of unrest," said Fine. "I was thrilled to be able view the exhibits and share in this experience with my fellow legislators, as well as show off one of the gems of the 9th District."
The museum closed its doors in mid-March as a result of the COVID-19 pandemic. To ensure a safe reopening, the museum has introduced strict health and safety measures, including thorough cleaning procedures and temperature screenings for all visitors. Visitors must also wear face masks and purchase tickets online ahead of time.
The museum's largest display is the Zev and Shifra Karkomi Holocaust Exhibition, which features more than 500 artifacts, documents and photographs from the era of the Holocaust. Visitors can also listen to Holocaust survivors tell their stories through interactive 3D holograms at the Take a Stand Center, named one of the top 12 exhibits in the world by Smithsonian Magazine in 2017.
Fine and State Senator Ann Gillespie (D-Arlington Heights) explored the museum's current special exhibition, Notorious RBG: The Life and Times of Ruth Bader Ginsburg. The exhibition was set to run through Aug. 16, 2020, but has been extended through Jan. 3, 2021.
"The Illinois Holocaust Museum's Ruth Bader Ginsburg exhibit celebrates her life's work and commitment to upholding our nation's values," Gillespie said. "I was delighted to join the Senate and House Women's Caucuses for a tour of the museum. With acts of anti-Semitism and white supremacy on the rise, the educational services the museum offers are more important than ever."
To learn more about the museum, take advantage of virtual programs or reserve tickets, visit www.ILHolocaustMuseum.org.