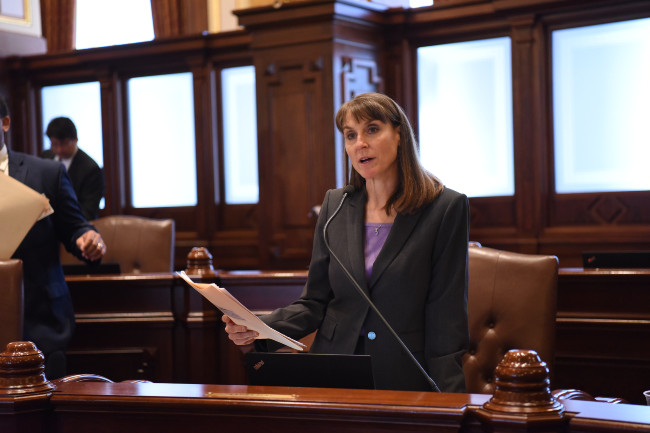 SPRINGFIELD – Strengthening existing mental health resources in Illinois and fostering the formation of new support systems are top priorities for State Senator Laura Fine (D-Glenview) in her role as chair of the newly formed Senate Committee on Behavioral and Mental Health.
"As a lawmaker, ensuring every Illinoisan has access to quality mental health care has always been one of my main legislative goals," Senator Fine said. "The creation of a dedicated committee shows the Illinois Senate is ready to commit the necessary time and focus to understand and eliminate barriers to care. I'm honored to serve as chair to help start those conversations."
The committee is expected to evaluate bills regarding insurance coverage of mental health care, existing support programs and new resources for those experiencing mental health and substance abuse disorders.
Senator Fine, a longtime mental health advocate, has sponsored several pieces of legislation during her time in the Illinois General Assembly to give Illinoisans faster, easier access to care. Last spring, Senator Fine renewed her push to require insurance companies to cover mental health services delivered via telehealth, which has become a particularly important option for patients seeking safe care during the pandemic.
When the COVID-19 crisis put the legislative session on hold, Senator Fine worked closely with the National Alliance on Mental Illness to release a series of video Q&As on managing stress brought on by the pandemic.
"It's not just systemic barriers we need to address—it's also the social stigma around mental health and getting help," said Senator Fine. "I look forward to collaborating with my colleagues in the Senate to find practical, meaningful solutions for the people of Illinois."
Committee schedules and livestreamed proceedings are available at www.ilga.gov.