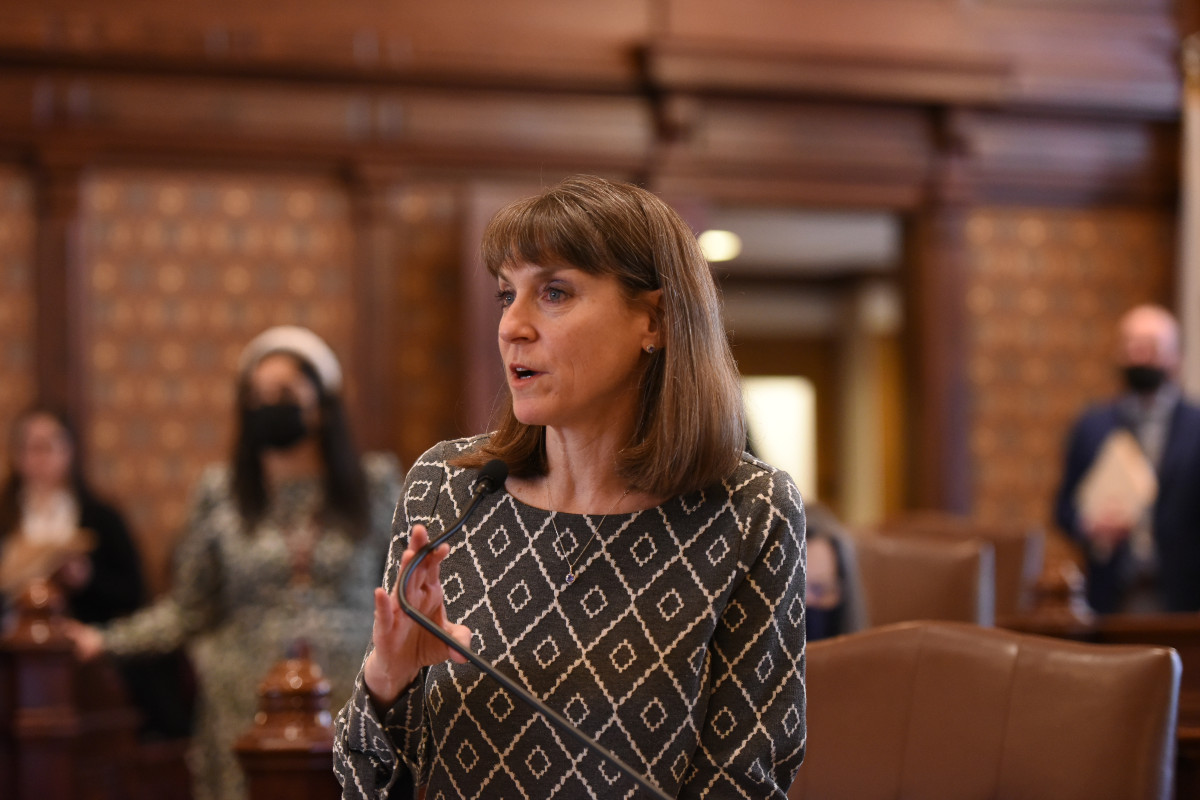 SPRINGFIELD—Women who medically require a breast reduction surgery could soon get this procedure covered by their insurance, thanks to a new measure led by State Senator Laura Fine (D-Glenview).
"For far too long, essential medical procedures for women's health have been overlooked by insurers," Senator Fine said. "This measure will make sure that women's health is prioritized and covered by all private insurance under state law."
Breast reductions are often dismissed as purely cosmetic procedures, making them ineligible to be covered by insurance. However, there are many reasons that someone may medically require a reduction. Breasts can be the cause of immense neck pain, back pain, posture issues, headaches, numbness, and rashes. In these cases, reduction surgery is necessary to correct these issues and improve the patient's quality of life.
Fine is working to ensure women who suffer from these complications will be able to undergo breast reduction surgery without significant financial strain. Under Fine's bill, anyone who is considered to medically require a breast reduction surgery and has private insurance in the state would have the procedure covered by their insurance.
"Breast reduction surgery is vital for improving the health and well-being of many in our community and should not be seen as exclusively a cosmetic surgery," Fine said. "I am proud to make this necessary medical procedure more accessible to women across the state."
House Bill 4271 passed the Senate on Tuesday. It now goes to the governor's desk.