Published: Wednesday, May 08, 2019 01:47 PM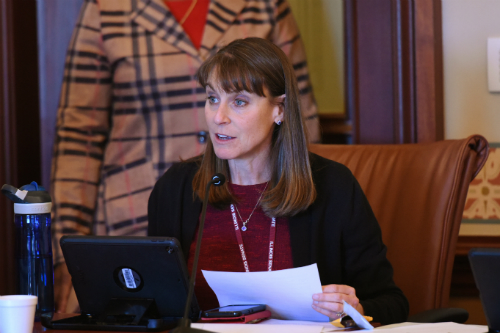 SPRINGFIELD – Graduate and research assistants would have the same labor rights as other educational employees under a bill sponsored by State Senator Laura Fine (D – Glenview). The bill was approved today by a Senate committee.
"Graduate and research assistants are not considered employees despite performing a very important duty that benefits their university and society as a whole," Fine said. "Allowing graduate and research assistants to collectively bargain will afford them the same dignity and respect already secured by their colleagues."
Currently, those classified as "students" are excluded from the definition of educational employee. House Bill 253 removes graduate assistants whose primary duties are research or pre-professional from the "student" classification, therefore allowing them to be counted as employees. This in turn entitles them to the same rights and incentives as other educational employees in the state, including the right to collectively bargain for things such as better working conditions and fairer pay.
"Having a say over one's own labor is a right that should be guaranteed to everyone," Fine said. "I'm proud to be fighting to ensure graduate and research assistants can continue to do their important work with dignity."
The bill passed through the Senate Labor Committee and will now receive consideration from the full Senate.
Category: Press Releases