Published: Wednesday, February 20, 2019 03:55 PM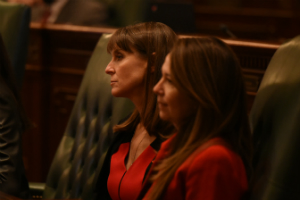 SPRINGFIELD – State Senator Laura Fine (D-Glenview) issued the following statement after Gov. JB Pritzker's 2019 Budget Address:
"It was refreshing to hear a budget address from a governor who is willing to work with the General Assembly to pass a balanced budget. After four years of budget addresses that seemed hostile to cooperation and functioning government, this return to stability is a nice change.
"I'm encouraged by Gov. Pritzker's pledge to search for new revenue sources. Any way that we can increase the state's revenue stream without having to increase taxes on working families is step in the right direction.
"I was also pleased to hear the governor lay out his legislative and budgetary priorities for this General Assembly. It's much easier to work with a governor who makes their intentions clear. That allows us in the legislature to set our own agenda in a way that is complementary to the executive so that we can coexist in the way we ought to: as separate but equal branches.
"Overall, I was pleased with the address, and I look forward to working with the governor along with my Senate colleagues to ensure that the budgets we pass in the future are all fair, balanced and beneficial to everyone in Illinois."
Category: Press Releases