Published: Thursday, April 04, 2019 02:04 PM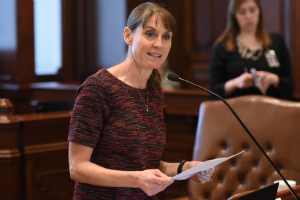 SPRINGFIELD – A possible loophole affecting abused minors in DCFS care would be closed under a bill sponsored by State Senator Laura Fine (D-Glenview).
Senate Bill 1116 fixes gaps in the language of a current statute that leaves open the potential for abuse to go unpunished if the survivor reaches their 18th birthday before the scheduled court date.
"This is an unfortunate example of an unforeseen circumstance creating an issue, and I'm glad to help fix it," Fine said. "Abusers shouldn't get off scot-free just because of the date on the calendar."
This has happened in the past in rare circumstances. SB1116 closes the loophole to allow the cases to be brought to trial, regardless of when the minor comes of age. The measure passed the Senate with unanimous bipartisan support, and will move to the House of Representatives for consideration.
Category: Press Releases