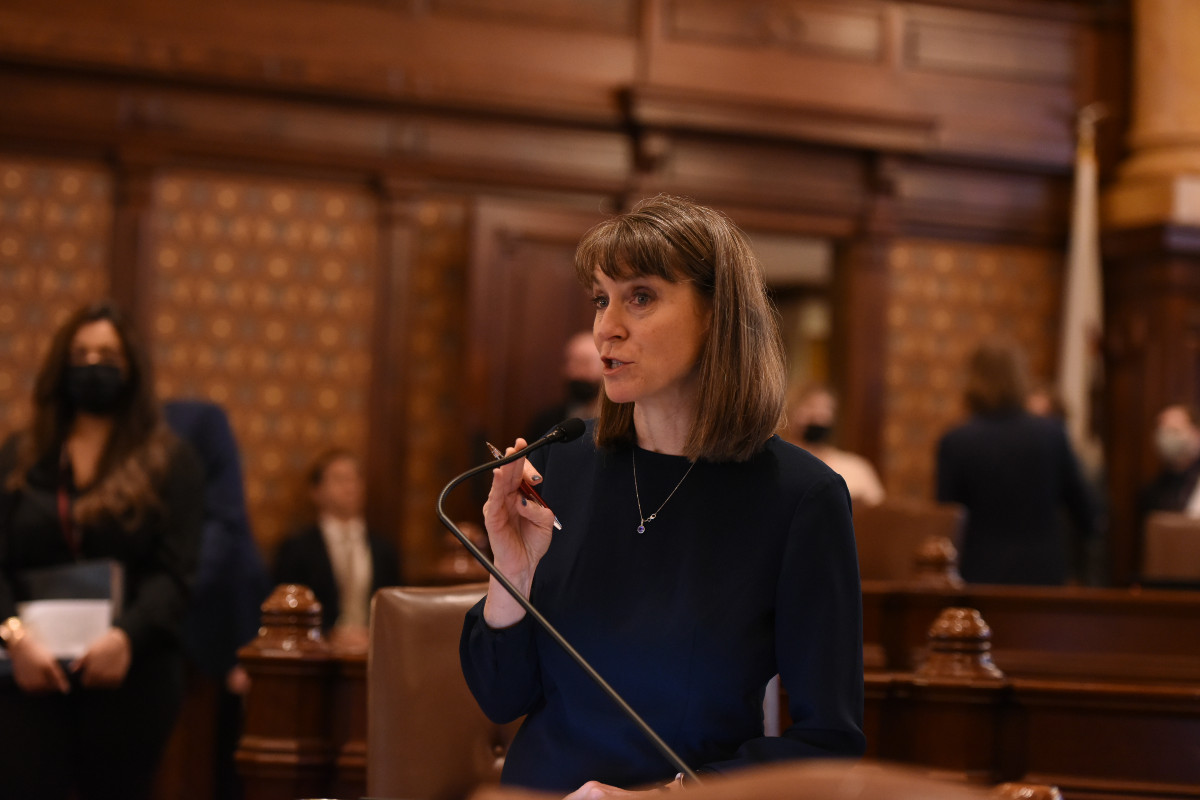 SPRINGFIELD – After the overturning of Roe v. Wade, State Senator Laura Fine helped pass legislation to protect people who seek reproductive health care in Illinois. House Bill 4664 passed the Senate making reproductive health care procedures and medicine more accessible and secure, while also increasing support of reproductive health care providers.
"The right to make choices about your body and your health is fundamental," Senator Fine (D-Glenview) said. "It is disheartening that this right is no longer protected on a federal level. However, in Illinois, this legislation will further protect this right so that no one will be criminalized for seeking or performing reproductive health care."
Following the Supreme Court's overturning of Roe v. Wade, House Bill 4664 would protect legal and practical access to abortion care in Illinois. With this legislation, people who use reproductive health care in Illinois would be protected from out-of-state subpoenas related to reproductive health care, and out-of-state patients would be eligible to file a counterclaim if a judgment is made against them in another state. Similarly, this bill would protect the licenses of health care professionals who are penalized for providing care that is illegal in another state but legal in Illinois. These protections shield people who utilize reproductive health care in Illinois, where the ability to use or refuse reproductive health care is a fundamental right.
Additionally, the Illinois Department of Public Health would provide grants to underserved areas and transportation hubs for reproductive health care training, ensuring these communities have access to safe and accessible care.
"Attacks on reproductive health care disproportionately impact our most marginalized communities," Fine said. "Making reproductive health care more accessible will ensure individuals in these communities are able to make the best and safest decisions for their health."
House Bill 4661 passed the Senate on January 10, 2023. It now goes to the House for further consideration.